Book your spot for the Special Petition candle Saint Valentine and Goddess Aphrodite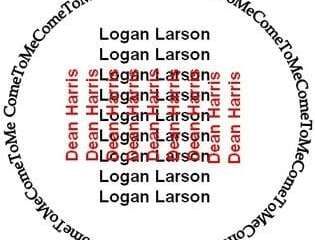 Hoodoo represents a form of traditional African-American folk magic that developed from a combination of beliefs of a number of…
9 DAY NOVENA TO THE SAINT OF LOVE
Book your spot for 9 DAY NOVENA TO THE SAINT OF LOVE – Per Person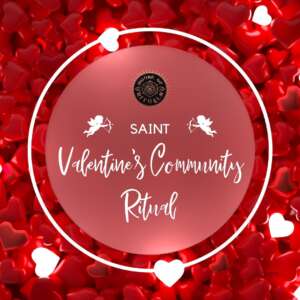 Special Petition Candle Saint Valentine & Goddess Aphrodite
Book your spot for the Special Petition candle Saint Valentine and Goddess Aphrodite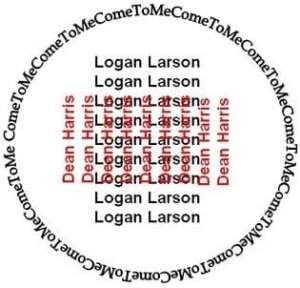 Hoodoo represents a form of traditional African-American folk magic that developed from a combination of beliefs of a number of…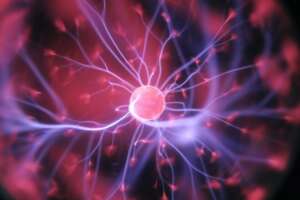 Many diverse areas that assuredly makes the custom of alternative Healing that naturally differ from the generalized methods available. The…
About Anujj Elviis
Anujj Elviis wants to bring together like minded people who feel the call back to nature, who seek inner truth, and who seek to be of service to society. Anujj Elviis is also the co- founder of the charity The Earth Temple, its volunteers go to the slums and work with the poor and their children. Lots of underprivileged children in India do not get to live their childhood the way intended by the universe. Frequently, impoverished children are forced into child labour because of their parents' circumstances. Because of this "The Van", a project to ensure even the poorest child gets to live their childhood was created. Every weekend, The Van goes to a designated slum and takes volunteers to read fairy tales and stories to children, let them color pictures and have fun, simply making sure they enjoy their childhood. They have various other projects also to know more visit www.earthtemple.in.
What Is
Wicca?
«"At heart we are all powerful, beautiful, and capable of changing the world with our bare hands."»
Wicca is a very peaceful, harmonious, and balanced religion and way of life which promotes oneness with the divine and all which exists. Wicca is a fertility-based and Earth-based religion. It is being humbled in admiration in the presence of Mother Earth. To be a Wiccan is to be a healer, a teacher, a seeker, a giver, and a protector of all things. The origins of the Wiccan belief system are traced further back to the Palaeolithic peoples who worshipped a Hunter God and a Fertility Goddess. Witchcraft in ancient history was known as "The Craft of the Wise" because most who followed the path were in tune with nature just like Shamanic healers and leaders.
Initiation and the first degree: ​
Degree initiation is a new beginning rather than the end of something. A Degree initiation ceremony is a powerful and moving experience. Our path of Wicca follows the traditional practice of insisting on at least a year and a day of study before initiation to the First Degree. In our theme you will be brought blindfolded and bound and challenged at the threshold of the circle to determine if you enter of your own free will and a measure will be taken and returned to you. It symbolizes being reborn into a new life of being a Wiccan. Initiation represents recognition of a certain level of mystical understanding. Part of its purpose is recognition, but it is given after you finish the first level. In our traditions, it also links you to the lineage of those who have come before you and transforms the initiate and improves him or her as a person and a Wiccan. During this time, the seeker studies and completes assignments designated by the coven's High Priest. This includes books to read, written assignments to turn in, public activities, demonstration of skills or knowledge obtained, etc.
Picture
At Second Degree
You should have enough understanding of the Craft to be able to teach it and perform rituals if required. The ritual for initiation in this level involves a symbolic death and rebirth. An initiate is seeking to become an instrument of the Divine. A Second-Degree seeker is called a Priest or a Priestess they are someone who has shown that they have advanced beyond the basics of the First Degree. They are often tasked with assisting the High Priest, leading rituals, teaching classes, etc. Sometimes they may even act as mentors to new initiates. This is a self-study level with the guidance of the High Priest in the tradition of Wicca.
Third Degree
Wiccans who have reached Third Degree should be able to understand Wicca well enough to intelligently debate and create theology. A Third Degree Initiate may choose to hive off and form their own coven if they want. This degree is only granted to those who intend to form their own coven or part ways. However one can choose to remain at Second Degree for years and continue to be a part of ours.
Healings
Learn More About
Different types of Healing
Testimonials
I came to Anujj Elviis because I had some problems in my private life. He created my life path and interpreted my cards concerning the issues I was worried about. Sometimes it is important to know that all your problems can be solved.
I found my consultation with Anujj Elviis more meaningful and useful than those provided by other Healers & Readers. The way he synthesizes information from a variety of different sources provides a complete picture of possible answers.
As an experienced astrologer myself, I've looked at my chart many times, but Anujj Elviis gave me a brand-new perspective on the problem areas. Moreover, he did this with great insight, delicacy, and clarity. I am very grateful for that.
I came to consultation because I was puzzled by my current life situation and Anujj Elviis gave me clear ways to develop, and a plan of how to move ahead to avoid further problems. Some things he said became a much-needed insight for me.
Be In The Know
Join the House of rituals WhatsApp group for Daily free Tarot , Witchy tip's, Workshops, Community ritual's and much more.